by Val Eastwood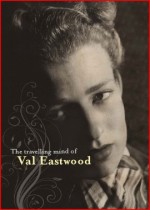 'These stories are the creations of a seeing heart; places and bodies, yearnings and pain, loss and redemption in small places, in dry paddocks, in worn apartments and dusty sea side motels. The stories are embedded in a rich Australian landscape, in their language, in their depiction of the hard knocks of life, in the finding of mateship in the face of huge odds. Eastwood portrays the human need for touch in hard places – sometimes she is funny and sometimes heartbreaking, a writer who knows how to tell a human story.' Joan Nestle.
Illustrated. Published by the Australian Lesbian and Gay Archives. A$25.00 including Australian postage ($20 to ALGA members)
Ordering from overseas? Please contact us for shipping details.