edited by Jim Wafer, Erica Southgate and Lyndall Coan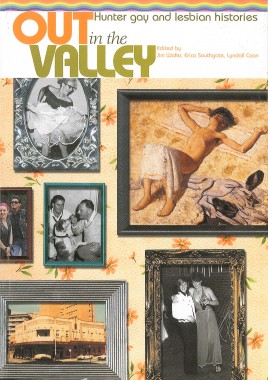 Australia's Hunter Valley, with the port city of Newcastle at its mouth, has a colourful—and largely unexplored—queer past. Previous commentators have tended to concentrate on the economic development of the region as a coal-mining and industrial belt. This collection of essays provides a glimpse of a different Hunter Valley—one where intimacy and sociability provide the focus. They take us on a journey from pre-colonial times to the present, through the eyes of the region's gay and lesbian inhabitants.
Through careful detective work the authors have pieced together accounts that show how relationships between people of the same gender have occurred throughout the Valley, from the rural hinterland to the big city, for as long as written records have been kept—and probably longer. This book provides an insight into the everyday lives of the people whose stories it tells—their struggles, their passions, their moments of triumph and tragedy. The Hunter Valley provides a microcosm that the authors use to analyse the changing understandings of same-sex relations, and attitudes towards them, over two centuries.
Published by Newcastle Region Library in 2000. A$35, or $30 to ALGA members, plus $10 postage within Australia.
Ordering from overseas? Please contact us for shipping details.