edited by Graham Willett and John Arnold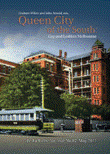 The articles in this special issue of the La Trobe Journal cover both historical and contemporary subjects, ranging from the relationship between the two female pastoralists, Anne Drysdale and Caroline Newcomb, to an account of how museums and libraries are now dealing with LGBT related material.
There is also a strong focus on the 1970s, the decade of Gay Liberation, including memoirs and a portfolio of photographs taken by Rennie Ellis during Gay Pride Week in 1973. There are also reflections on what is GLQ history and how is this new and emerging history practised.
A$30 or A$25 to ALGA members, plus $14 postage within Australia.
Ordering from overseas? Please contact us for shipping details.