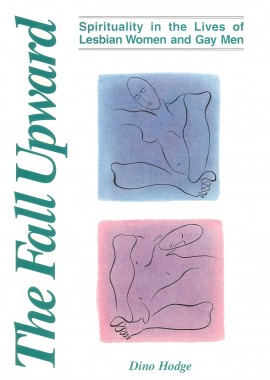 By Dino Hodge
'The fall upward shows how for so long the issue of one's sexuality has been used to alienate a person from their spirituality, and inevitably from their "selves".
'These moving and inspiring stories are told by gay and lesbian people about their experiences — experiences which religious institutions, and, to a certain extent, society, have tried with some success to deny.
'What this book teaches us — whether gay, lesbian or heterosexual — is that the human struggle for a whole identity goes beyond gender or sexual preference.'
Christina Koutsoukos, presenter, Compass, ABC Television.
Dino Hodge is author of Did You Meet any Malagas? (1993), about Darwin's multi-racial gay community, and Don Dunstan, intimacy and liberty: a political biography (2014). A theatrical presentation on Darwin's homosexual personalities, His Own Special Friend, premiered in 1993. It was adapted for performance in an international festival of one-act plays that was held in New York during June 1994 to mark the twenty-fifth anniversary of the Stonewall Riot. He is co-editor of a secondary school social studies text on Aboriginal education, You Don't Get Degrees in Weetbix Boxes (1994). Born and raised in Adelaide, Hodge lived for many years in the Northern Territory before settling in Melbourne. He has a PhD in history from the University of Melbourne.
The fall upward was published by Little Gem Publications in 1996. 242 pages; illustrations, portraits; 30 cm.
A$35 (A$30 to ALGA members), plus A$14 postage to Australian addresses.
Ordering from overseas? Please contact us for shipping details.