by Bill Calder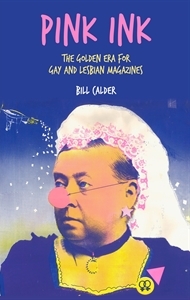 The tapping of typewriters first lifted the secrecy around homosexuality, and a vibrant array of voices was soon heard. The publishers of gay magazines and newspapers were a diverse and lively lot. Some wanted to publicise where the best parties were held; some to fight the political battle; and others to show new ways for lesbians and gay men to live their lives. The story of these magazines and newspapers is the story of society's changing attitudes, and indeed, the changing gay world. This book traces the evolution of Australia's gay and lesbian publications from smudgy porn sold in brown paper bags to glossy coffee-table magazines proudly on display; from gestetnered newsletters to an industry publishing millions of newspapers each year – that is, until the Internet changed it all.
About the author
For nearly two decades, Bill Calder edited and published Australian gay newspapers and magazines, including Melbourne's Brother Sister in the 1990s, and more recently Bnews. He previously worked as the senior news journalist at The Melbourne Times. This book is based on his recent PhD researching the history of gay and lesbian publications in Australia.
Cambridge Scholars Publishing, 2016. 205 pages.
A$35 ($30 to ALGA members), plus A$7 postage.
Ordering from overseas? Please contact us for shipping details.