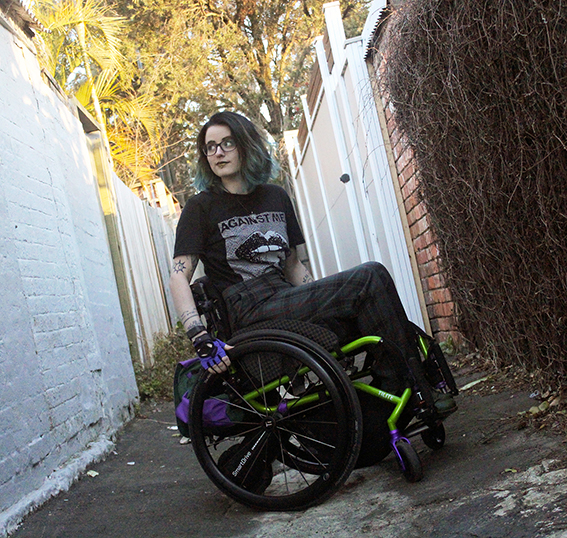 Congratulations to Robin Eames on being awarded the 2020 AQuA Thesis Prize!
Robin's thesis: 'Harry Crawford v History: Problem Bodies, Queertrans Cosmogonies, and Historiographical Ethics in Cases of Gender Transgression in Late Nineteenth-Early Twentieth Century Australia' was described by the judges as 'a strong microhistory which shows just how complex queering or trans-ing one example from the past can be, but also how those very complexities and tensions reveal so much about the how societies construct(ed) and read gender, sexuality and the body'.
Robin says of their win: "I'm very grateful to have my research recognised by AQuA, and was very touched by the Judges insightful comments. Now more than ever I think histories of marginality are profoundly necessary."
Robin wins $250 and a 1 year ALGA membership.
The Judges also awarded 'Highly Commended' to: Cedar Brown, Danielle Scrimshaw, Deborah Trachtenberg-Ray and Dylan Rowen.
AQuA received a great response with over 20 entries from across Australia and overall the judges were incredibly impressed with the quality of entries and topics explored.
The 2020 AQuA Thesis Prize was judged by Dr James Bennett, Dr Hannah McCann, Dr Joel Anderson, Prof. Noah Riseman, Ass/Prof Lucy Nicolas and Dr Timothy Jones.
For many years now the AQuA has offered a prize for the best fourth year thesis (honours or equivalent, submitted at Australian University). The thesis may be in any discipline and must have as its major concern some aspect of gay, lesbian, bisexual, transgender, intersex and/or queer experience, contemporary or historical, in Australia.