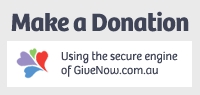 A new future for our queer past
In 1978 a small group of women and men got together to start collecting and preserving the history of gay and lesbian Australia. Thirty years later, their efforts and those of scores of volunteers have built the Australian Lesbian and Gay Archives, the only national collection of lesbian, bisexual, queer, gay and transgender historical materials in Australia.
Over the past three decades our volunteers have lovingly collected, sorted, catalogued and preserved the materials and memories that make up our histories, supported financially by members of our community.
Our priceless history
Our collection holds countless secrets and stories about queer lives from the 1890s to today. Some of what the Archives holds:
Precious oral histories, in which hundreds of people recount their stories of growing up and living gay, lesbian and queer lives from the 1930s on
930 different periodical titles – the most comprehensive collection of Australian gay and lesbian magazines and papers anywhere in the world
The original papers of groundbreaking groups such as Society Five and the Homosexual Law Reform Coalition
Letters, photos, cards, artwork, diaries and more
Thousands of posters, banners, t-shirts and badges as well as photos, letters, diaries and artwork
Over 3,000 gay and lesbian books, many of them rare and out of print.
AQuA is one of the oldest LGBTIQ+ archives in the world and one of Australia's longest running gay and lesbian community groups. The Archives is not funded by government and has been sustained and managed for thirty years by dedicated volunteers. The collection is rich and diverse because gays and lesbians from across the country have entrusted us to look after their memories and memorabilia. In this way, the Archives and its success belong to all of us.
Sharing our stories
AQuA has always preserved our histories so that they can be shared with lesbian, gay, bisexual and transgender communities. People are often amazed at the stories they find of decades past and the resonances they have for today. We aim to make the collection freely accessible through set visiting times, open days and tours of the Archives.
We also take our history out and about by organising conferences, publishing books, articles and newspaper columns, leading history walks and curating exhibitions.
Since the Archives began, hundreds of visitors have used the collection – students, researchers and the just-plain-curious; young and old, gay and straight.
While every year sees more and more visitors coming in, this highlights the increasingly urgent need to expand our space, to modernise our technology and to ensure our collection remains as accessible as possible.
How you can be a LGBTIQ+ History Supporter
There are lots of different ways to get involved with the Archives, including volunteering and becoming a member. However, the most pressing need the Archives now faces is the issue of access and space.
Currently the Archives collection is split up, with one third being housed at our main site at the Victorian AIDS Council and the rest stored across members' houses. We need to bring the collection together in one place, we need space to grow and we need to digitise much of the collection to make it accessible in the future.
With available funds to secure a home for the entire Archives' collection we can build on the labour of the last thirty years by:
ensuring that the collection is brought together and preserved appropriately
having the facilities to exhibit the collection and make it accessible to visitors
enabling our educational and outreach work by providing the space we need for volunteers and interns to be able to work.
To achieve these things the Archives needs a home of its own and we need the resources to embark on a large-scale digitisation project. Nobody else in the world holds the important LGBTIQ+ memories that are in the ALGA collection and with your help we can preserve them into the future.
Donors: giving the past a future and the future a past
Your contribution will help us honour the lives and histories of previous generations of gays and lesbians.
Here are just some of the ways your donation will make a difference:
$50 buys a ream of acid free tissue to safely store t-shirts and banners
$200 buys 2 acid-free albums to preserve photos
$500 buys a digital camera to digitise posters and make them accessible to all
$1,000 could go towards a data projector to help us take our history shows out to young people and community groups
$5,000 could go towards employing staff to index the collection and make it accessible to researchers and visitors
$10,000 could rent the Archives new space for 6 months
$25,000 could go towards buying the Archives a home of its own
All donations over $2 are tax deductible.
AQuA is extremely grateful for your support and we are happy to discuss ways of honouring your contribution through public acknowledgements or dedications. You might also like to commemorate a loved one through your donation which we are happy to arrange.
Bequests are another way to leave a legacy and we can provide advice and information to assist you in this.
Thinking about the future
Looking beyond this 30th year, the Archives finds itself with new challenges and new opportunities. We have seen a surge of interest in LGBTIQ+ history and new respect for the LGBTIQ+ past, both in our community and beyond in the broader society.
As one of a small number of LGBTIQ+ archives around the world, we see a number of models for how we might work. Exploring these, and learning from them is an essential part of our strategy for the next 30 years.
Do we continue purely as a community-based collection, as the Canadian archives do? Should we associate ourselves with a national library, as in New Zealand? Should we hand the collection over to a university library, as in London? Or should we put together our own unique model?
There are pros and cons for each of these options, but what they have in common is that they all require money, a lot more than what we have operated on for the last 30 years. To a very great extent, what we do depends on what the community that we serve supports.
About the Archives – the fine print
The Archives is a community-based, not-for-profit, educational organization, incorporated under Victorian law. The association is run democratically, by an elected committee of management, so ownership and control of the collection remain within the lesbian and gay communities. We are independent of any other organization. Revenue is generated from membership fees, fundraising, and tax-deductible donations. The Victorian AIDS Council and members provide our current accommodation rent-free.
The Archives is an income tax exempt charity and a deductible gift recipient under Australian taxation law. All donations are tax-deductible.
Get in touch
Please contact us: mail@alga.org.au
We need you to help us give the past a future and the future a past.